Leaders' Connect#5: June 18th 4-5pm
Who directs the learning? – harnessing student agency
During the COVID Rāhui, educators reported tangible benefits and perhaps surprising increases in engagement from many of their students learning from home. Now that schools are back up and running, how might we take these insights about student agency and translate them into change practices in our schools?
We are delighted to have Nicola Ngarewa join us for this Leaders' Connect to share her wisdom about how to lead change that has students at the centre. Nicola is joined by Chris Jansen from Leadership Lab who specialises in helping leaders develop collective approaches to complex issues and works alongside schools across Aotearoa/New Zealand.
Bios
Nicola Ngarewa
Nicola (Ngāti Ruanui, Ngā Rauru) has taught in all sectors of education from Early Childhood to Tertiary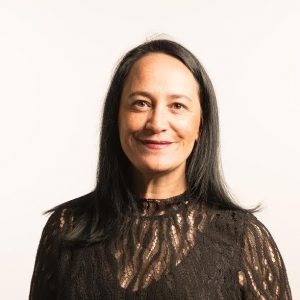 including in the NZ Prison system. She is currently Principal at Spotswood College, Chair of the Teaching Council of Aotearoa NZ and a board member of the TSB Trust. Nicola's talk entitles Once in a Lifetime at TEDxNew Plymouth was widely appreciated and has been viewed over 2500 times.
She is passionate about disrupting the educational norm through transformative leadership and a focus on global citizenship.   In 2013, she received a Sir Peter Blake Leadership Award as a result of transformative work at Tamatea High School.  In 2016 she was the recipient of the Taranaki Daily News Person of the Year for transformative work at Patea Area School with the school receiving the National UNESCO award for Education – Global Citizenship  2018. 
Dr Chris Jansen 
Chris is a director and senior consultant with Leadership Lab and his background includes being a secondary Health and PE HOD in Mangere College, Auckland, Deputy Principal at Linwood College, Christchurch, and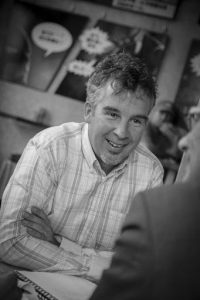 lecturer of strategic leadership at the University of Canterbury. Chris's current work with Leadership Lab involves "developing collective approaches to complex issues" which happens through a wide range of projects in the education, health and social services sectors.  https://leadershiplab.co.nz/projects/. Chris loves working alongside leaders as they grow to trust each other and then collaborate in ways that make a real difference to the communities that they are involved with.  https://leadershiplab.co.nz/team/chris-jansen/. Chris and his colleague Dr Cheryl Doig have recently published the 4th in a series in the Latitude magazine The COVID experience… will it change schooling forever?
About the Leaders' Connect online series
Leaders' Connect is an interactive, relational, online space for education leaders. These one-hour online hui occur fortnightly and the aim is to:  
Provide a safe place of connection for education leaders within NZ

Support leaders' wellbeing 

Gain fresh leadership knowledge and capacity 

Create professional connection via an online platform

Provide a space for learning and sharing innovative practices and ideas 
In the spirit of Leaders' Connect, as well as a Q&A time with Nicola and Chris, there will be time for engaging in small group discussions for support and idea-sharing.