Tokona te Raki: Māori Future Makers is a social innovation agency, housed under the mana of Te Rūnanga o Ngāi Tahu in Christchurch. Tokona te Raki uses social innovation tools, futures thinking and mātauranga Māori to design solutions for equity in education, employment, and income for Māori. The vision of Tokona te Raki is a world where all Māori are inspired by their futures, confident in their culture, prosperous in their careers, and succeeding as Māori. Driving rangatahi leadership, Tokona te Raki seeks to create this new reality with the next generation at the forefront.
In this webinar, Alice Dimond and Sam Wixon will be sharing more about their mahi at Tokona te Raki, including their journey in designing and using Te Korekoreka, a kawa for Māori Future Making. A kawa is a set of processes, protocols, and practices to guide how we interact and collaborate with others. Te Korekoreka has been designed to imagine and navigate towards a new and better future and is a practical process guide and conceptual framework to support this mahi. The purpose of Te Korekoreka is to offer a way to reconnect with mātauranga Māori and indigenous knowledge to help create systems that work for everyone. It is the hope of Tokona te Raki that, together in collaboration, Te Korekoreka can help us create a more equitable and prosperous Aotearoa.
Bios:
Alice Dimond, Kāi Tahu, Kāti Māmoe, Waitaha, Ngāti Kahungunu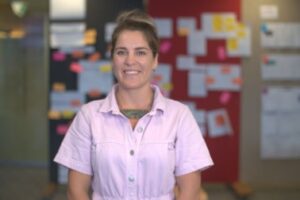 Alice is a social innovator designing solutions for a more equitable future for Māori. Alice works at Tokona te Raki: Māori Future Makers as a Project Manager, leading projects to find solutions to complex social challenges, such as racism, inequity, mana motuhake and Te Tiriti partnership. 
Sam Wixon, Kāi Tahu, Kāti Mamoe, Waitaha, Ngāti Toa Rangatira, Moriori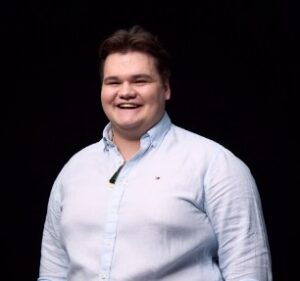 Sam Wixon is dedicated to unlocking mātauraka for innovative solutions to the challenges that face Māori. As a social innovator at Tokona te Raki, Sam uses collaborative processes to design equitable systems. From his work on Te Korekoreka to Te Kete o Tangaroa – a 3D-printed, pōhā-inspired solution for kaimoana storage, Sam has always be passionate about weaving mātauraka and modern innovations to create a brighter future for Aotearoa.
For more information email judybrucenz@gmail.com
About the Systems Change webinar series
Introduction to Systems Change in Aotearoa is an interactive webinar series for emerging and established leaders interested in learning more about the frameworks and methodologies of systems thinking, tools, leadership, and change. Each one hour webinar will provide opportunities to: 
Connect with other community and sector leaders within NZ interested in equity issues

Gain fresh understandings of systems change and ways to apply knowledge and tools

Share innovative practices and ideas that generate systems change 
This series is a Leadership Lab Rourou initiative which hosts spaces to listen to contemporary voices, to collaborate with others, and to address gnarly issues. LinC Rourou amplifies marginalised voices for advocacy and to provoke system change.