Here is an exciting opportunity to learn more about the neuroscience of stress, trauma, and the brain; and explore ways to lead trauma-informed and hauora-centred places so that all ākonga thrive.
We live in a time when all our whānau have experienced the challenges of Covid 19 and many families continue to experience high levels of stress, insecurity and uncertainty for a range of reasons. Ākonga are impacted by this in different ways. Many schools and ECE centres are seeing increased levels of dysregulated behaviour and anxious or stressed ākonga.
Across Aotearoa there is a growing awareness of the importance of trauma-informed education. A strategic, comprehensive approach is needed for schools and ECE centres to establish and embed philosophies and practices that are informed by relational neuroscience and indigenous knowledge. Through leading in a strategic comprehensive way, the hauora and resilience of ākonga, whānau, and all staff will be strengthened.
In this Leaders' Connect we will kōrerorero with Jase Williams, Tumuaki and 2021 Prime Minister's Education Excellence Award Winner for Wellbeing (Henry Hill School's Trauma Informed Approach). We will learn more about leadership for trauma informed schools, and how we might realise with others, healing a community through therapy. Therapeutic approaches related to this practice include:
Defining and understanding trauma through a mind-body-heart lens
Linking to Te Ao Māori through pūrākau
Exploring Intergenerational Trauma through lived experience and insight
Understanding practical regulatory activities that can be used to help calm the nervous system
Learning more about brain development & adverse childhood experiences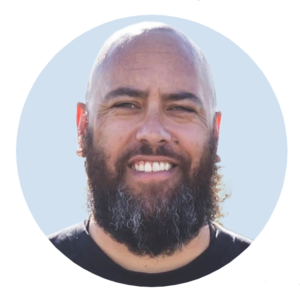 Bio: Jase Williams
Jase Williams (Ngāti Tamaterā) is Principal of Henry Hill School–a decile 1A Primary School in Napier, Hawke's Bay and Winners of the 2021 Prime Minister's Education Excellence Awards, Wellbeing category. Jase is a certified trainer in the Neurosequential Model in Education (facilitated by Dr. Bruce Perry – regarded as the world's leading childhood trauma expert). The only Māori male certified trainer in the Neurosequential Model in Education in the entire world, Jase facilitates monthly 'Men's and Women's Hui' as a place of healing for whānau in the community that is focused on mental health and wellbeing from a 'keeping it real' perspective and grounded in neuroscience. Jase designed Te Āhuru Mōwai which is an award-winning sensory space made primarily from recycled materials. Te Āhuru Mōwai has been shared by Dr. Bruce Perry, the Ministry of Health, Ministry of Education, Neuroscience Educator Nathan Wallis, and has been visited by thousands of educators and health professionals. Jase is a MOE Accredited PLD Facilitator and has presented at various conferences and schools across the country as well as welcoming thousands of visitors to Henry Hill School over the past few years to share this kaupapa with them.
About the Leaders' Connect online series
Leaders' Connect is an interactive, relational, online space for education leaders. These one-hour online hui occur fortnightly and the aim is to:  
Provide a safe place of connection for education leaders within NZ

Support leaders' wellbeing 

Gain fresh leadership knowledge and capacity 

Create professional connection via an online platform

Provide a space for learning and sharing innovative practices and ideas 
"The topics for these Leaders' Connects are so relevant. I have attended as many as I can since the start of the year. My school is a smaller rural school just south of Auckland, so the opportunity to discuss these types of topics with others in the education space is great, Kia pai to rā", Kris Burden, Tumuaki, Hunua School.
Leaders Connect was initiated by our team during the COVID19 lockdown in March 2020 and has facilitated 30 Leaders Connect sessions in 2020 and 2021.  The Ministry of Education has funded this initiative during this time and has just agreed to sustain this initiative through resourcing it till the end of 2022.
Videos from past events