VUCA – volatility, uncertainty, complexity and ambiguity  –  was a term first used by the military to describe the battlefield in 1987 – but it seems very relevant in the current environment we find ourselves in. In these times we are currently experiencing, deliberate acts of leadership are ever more important. Deliberate acts of leadership are purposeful, intentional and contextually responsive. 
In this Leaders' Connect we are privileged to have Linda Tame & Christine O'Neill (Tumuaki of Golden Bay High School & Christchurch Girls High School) share some of their key deliberate acts of leadership that have helped them navigate these times. Both Linda and Christine are fabulous leaders who bring a wealth of experience leading in a range of kura, supporting ākonga, kaiako, whānau and the wider community.
Bio
Linda Tame
Linda Tame has been the the tumuaki of Golden Bay High School for the last two years prior to which she was a consultant with Leadership Lab in the Grow Waitaha programme across Greater Christchurch.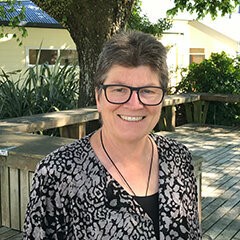 Linda has extensive school leadership and governance experience as the Principal of Lincoln High School (1997-2013) and the relieving Principal of Linwood College (2015). She has served on numerous National education boards and advisory groups including on the Executive of the Secondary Principals' Association for seven terms, the National Curriculum Advisory Group, the Minister's Broadband Advisory Group and Chairing the Education Review Office external Challengers' panel (2014-2016).
Linda has also been the Director of The Network for Learning Company Ltd., the Pro-Chancellor of Lincoln University and the part-time General Manager of the Greater Christchurch Schools' Network Trust. Linda's consultancy and governance work was focused on developing and supporting leadership transformation through collaboration, and leading a programme to support 30 low decile schools bridge the socio-economic digital divide.
Christine O'Neill
Christine O'Neill is the tumuaki of Te Kura O Hine Waiora, Christchurch Girls High School where she expresses her passion and energy for womens education and empowerment. Prior to this she was a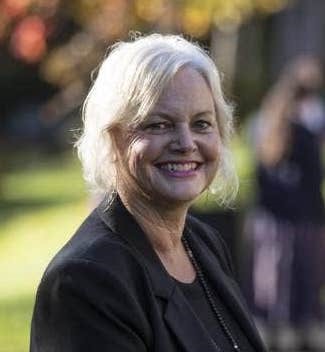 consultant with Leadership Lab in the Grow Waitaha programme across Greater Christchurch. Linda has extensive school leadership and governance experience with over a decade as Principal of St Thomas of Canterbury College.  She has also been an Independent Education and Leadership Consultant) focusing on senior leadership performance management and appointments through being contracted to numerous Boards of Trustees (primary, secondary, area and intermediate). Christine has also been a contractor to the Ministry of Education for statutory intervention management where she engaged diverse stakeholders in change processes to ensure school sustainability and organizational improvement. 
Christine has a vast range of experience including; Ministerial appointee Establishment Board of Trustees Haeata Community Campus, a member of Edmund Rice Education Australia (EREA) Executive Leadership Team (strategic oversight of a system of 50 secondary schools), a Board member Howard League for Penal Reform and a ministerial principal invitee to national cross-sector forum and regional cross sector forum
About the Leaders' Connect online series
Leaders' Connect is an interactive, relational, online space for education leaders. These one-hour online hui occur fortnightly and the aim is to:  
Provide a safe place of connection for education leaders within NZ

Support leaders' wellbeing 

Gain fresh leadership knowledge and capacity 

Create professional connection via an online platform

Provide a space for learning and sharing innovative practices and ideas 
"The topics for these Leaders' Connects are so relevant. I have attended as many as I can since the start of the year. My school is a smaller rural school just south of Auckland, so the opportunity to discuss these types of topics with others in the education space is great, Kia pai to rā", Kris Burden, Tumuaki, Hunua School.
Leaders Connect was initiated by our team during the COVID19 lockdown in March 2020 and has facilitated 30 Leaders Connect sessions in 2020 and 2021.  The Ministry of Education has funded this initiative during this time and has just agreed to sustain this initiative through resourcing it till the end of 2022.
Videos from past events