Leaders' Connect#10: September 10th 4-5pm
'Be slacker better': learnings from the trenches of the Forty Hour Principals
As active tumuaki/principals Dave and Steve share their journey that led them to penning The Forty Hour Principal, and what that means in this ever-changing environment, where tumuaki and education leaders are constantly moving between the urgent and the important.  How do we sustain and balance being 'well' and professional when the urgent doesn't stop? And how do we work differently so we have energy and passion that sustains us?  Dave and Steve are passionate about starting conversations that challenge the status quo in the leadership space. In this Connect they explore the idea of what it means to be better by being slack, and we have the chance to actively reflect on what this means for our own practice. 
Bios
David Armstrong 
Dave was a little later getting to the principalship party. He spent time doing other stuff before starting his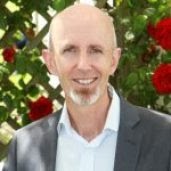 teaching career with 36 angelic Year 5s. Eventually, he too volunteered to lead a school. In his case four classrooms, three days teaching weekly, and a shared desk with the school secretary (it also had an awesome hedge). He is currently leading a U4 full primary not far from Steve's school in Timaru, right in the middle of the  South Island of New Zealand.
Steve Zonnevylle
Way back in 1994, Steve accidentally became the leader of a small rural school. It was back in the time when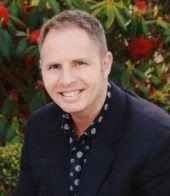 the whole school could quite happily be lost in the macrocarpa hedge for all of lunchtime and no-one would bat an eyelid. These days he leads a U5 full primary school with plenty of enterprising students and teachers. If it did have a hedge, it would be much harder for everyone to fit in it.
About the Leaders' Connect online series
Leaders' Connect is an interactive, relational, online space for education leaders. These one-hour online hui occur fortnightly and the aim is to:  
Provide a safe place of connection for education leaders within NZ

Support leaders' wellbeing 

Gain fresh leadership knowledge and capacity 

Create professional connection via an online platform

Provide a space for learning and sharing innovative practices and ideas 
In the spirit of Leaders' Connect, as well as a Q&A time, there will be time for engaging in small group discussions for support and idea-sharing.