Leaders' Connect #32: March 17th 4-5pm
Hearing our stories: a snapshot in time
There have been very few times in the history of schooling when leaders have had to be so responsive to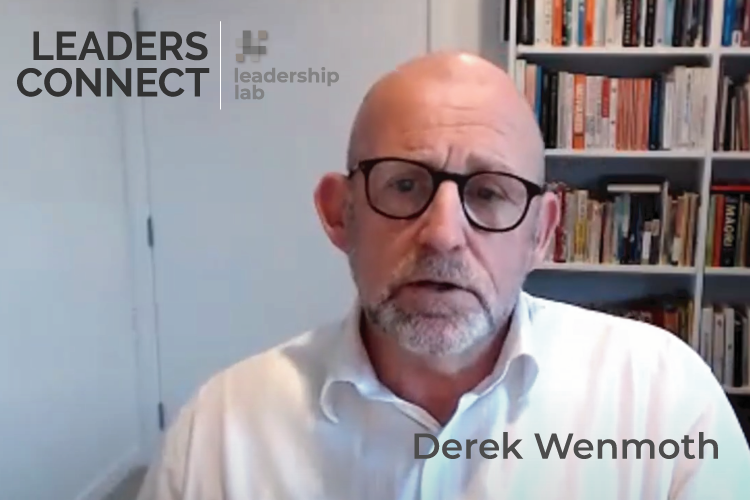 events outside their control. And Leaders' Connect is no different. 
We are delighted that Derek Wenmoth has agreed to help us present our next Leaders' Connect which will be a snapshot of the place we will find ourselves in at that time. It will be a chance to hear the stories of others, to ask questions, to share your experiences and to find wisdom to navigate your next steps.
Bio
Speaker: Derek Wenmoth
Derek is acknowledged as one of NZ education's foremost future-focused thinkers, and is regularly asked to consult with policy makers and government agencies regarding the future directions of educational policy and practice in New Zealand and internationally.
https://www.linkedin.com/in/derek-wenmoth-8907371/
About the Leaders' Connect online series
Leaders' Connect is an interactive, relational, online space for education leaders. These one-hour online hui occur fortnightly and the aim is to:  
Provide a safe place of connection for education leaders within NZ

Support leaders' wellbeing 

Gain fresh leadership knowledge and capacity 

Create professional connection via an online platform

Provide a space for learning and sharing innovative practices and ideas 
"The topics for these Leaders' Connects are so relevant. I have attended as many as I can since the start of the year. My school is a smaller rural school just south of Auckland, so the opportunity to discuss these types of topics with others in the education space is great, Kia pai to rā", Kris Burden, Tumuaki, Hunua School.
Leaders Connect was initiated by our team during the COVID19 lockdown in March 2020 and has facilitated 30 Leaders Connect sessions in 2020 and 2021.  The Ministry of Education has funded this initiative during this time and has just agreed to sustain this initiative through resourcing it till the end of 2022.
Videos from past events