Leaders' Connect #40: September 22nd 4-5pm
Invisible Leadership, Disobedience and the Post-COVID Realm
This session considers your leadership as a form of invisible influence (rather than a heroic pursuit). It proposes such influence as something humane, driven by care rather than ambition, and eventually attributed to others (including at its best, to the people you are supporting). It also suggests that in a nation who managed a pandemic using the concept of manaakitanga/caring for others first, we might have an unique, cultural way of developing and resourcing leadership in Aotearoa/New Zealand.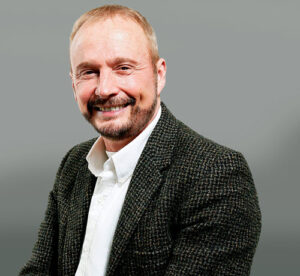 Bio: Professor Welby Ings
Professor Ings is a disobedient thinker. An internationally renowned speaker and educational reformer, he sees productive disobedience as behaviour that pushes our thinking and action into new and unconsidered realms. Specifically, he questions our anxious micromanaging of thought and our preoccupation with tick box assessment. In 2017, his best-selling book Disobedient Teaching became influential in the reconceptualisation of New Zealand education.
About the Leaders' Connect online series
Leaders' Connect is an interactive, relational, online space for education leaders. These one-hour online hui occur fortnightly and the aim is to:  
Provide a safe place of connection for education leaders within NZ

Support leaders' wellbeing 

Gain fresh leadership knowledge and capacity 

Create professional connection via an online platform

Provide a space for learning and sharing innovative practices and ideas 
"The topics for these Leaders' Connects are so relevant. I have attended as many as I can since the start of the year. My school is a smaller rural school just south of Auckland, so the opportunity to discuss these types of topics with others in the education space is great, Kia pai to rā", Kris Burden, Tumuaki, Hunua School.
Leaders Connect was initiated by our team during the COVID19 lockdown in March 2020 and has facilitated 30 Leaders Connect sessions in 2020 and 2021.  The Ministry of Education has funded this initiative during this time and has just agreed to sustain this initiative through resourcing it till the end of 2022.
Videos from past events