Leaders' Connect #26: September 2nd 4-5pm
Leading a future focused curriculum in a complex world
Just when it felt like we had a version of normality – our world gets thrown a curveball. While we knew it could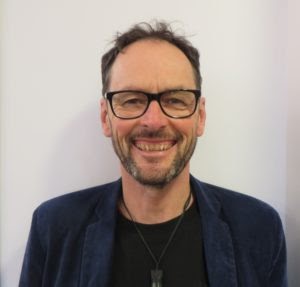 come, when it arrives it's still a surprise. Lockdown Aotearoa 2.0. In this Leaders' Connect, we are fortunate to have Maurie Abraham, Tumuaki of Hobsonville Point Secondary School join us to share some of his whakaaro related to creating and leading a future focussed learning environment that meets the needs of ākonga. Maurie will explore with us how they have adapted to the complexities of our current environment and still maintained a focus of hauora and the learning needs of all ākonga.
Speaker: Maurie Abraham
Maurie is a founding Principal of Hobsonville Point Secondary School and is committed to creating and leading an educational experience that is both future focus and responsive to the individual learner.  He loves doing crazy sports and recreational pursuits with the Opotiki Opossums (mountain biking / adventure racing) and keeping an eye on what my family is up to. They all surprise me.
One claim to fame is owning all but 5 of the Rolling Stone Magazines Top 500 Rock Albums of All Time.
He is active on both twitter – @maurieabraham and in his blogspot – possum.blogspot.co.nz
About the Leaders' Connect online series
Leaders' Connect is an interactive, relational, online space for education leaders. These one-hour online hui occur fortnightly and the aim is to:  
Provide a safe place of connection for education leaders within NZ

Support leaders' wellbeing 

Gain fresh leadership knowledge and capacity 

Create professional connection via an online platform

Provide a space for learning and sharing innovative practices and ideas 
"The topics for these Leaders' Connects are so relevant. I have attended as many as I can since the start of the year. My school is a smaller rural school just south of Auckland, so the opportunity to discuss these types of topics with others in the education space is great, Kia pai to rā", Kris Burden, Tumuaki, Hunua School.
Leaders Connect was initiated by our team during the COVID19 lockdown in March 2020 and facilitated 15 Leaders Connect sessions in 2020.  In October 2020 the Ministry of Education agreed to sustain this initiative through resourcing it till the end of 2021.
Videos from past events