In the last two years, Covid-19 has forced us to approach our teaching differently and we have been confronted by the disparities that are the reality for many of our learners. As we, once again, return to our schools, what did we learn and what have we changed? As you planned with your staff for this year, does 2022 look like business-as-usual or even, with contingencies in place for keeping children safe, a tweaked version of that familiar 'normal'? The truth is that Māori, and the other students we minoritise never have been, and never will be, safe in that normal. For these young people it's "distance" learning all the time, whether the lessons are coming via an app on a laptop, or Mum's phone, or directly from the teacher standing in front of you, it's all disconnected.
When our 'normal' Western, whitestream model of schooling is the problem, school leaders have both the responsibility, and the unique opportunity to lead us away from this practice. But how much change are we really prepared to make? Why is better literacy, numeracy, or NCEA scores simply not good enough? Why don't our one-off days or weeks, the te reo Māori labels, the murals or carvings dotted around our schools, or our kapa haka 'improve' our achievement levels? How does a critically conscious, culturally sustaining curriculum really make a difference and how do you embed this practice in your leadership and your school?
Bio
Dr Ann Milne
Dr Ann Milne is a Pākehā educator, writer, researcher, and former school principal whose work challenges the whiteness of our education system and focuses on a critically conscious, culturally sustaining learning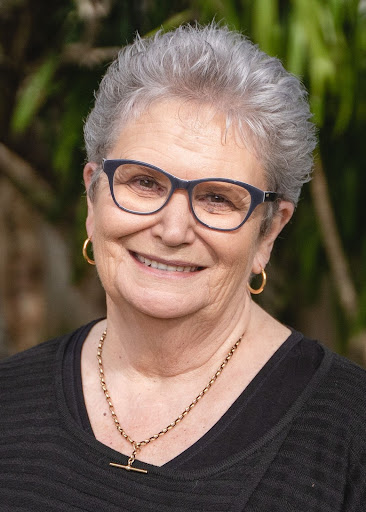 approach centred on students' cultural identities. Her book, Colouring in the White Spaces: Reclaiming Cultural Identity in Whitestream Schools, was published in 2016 and her services to education were recognised in 2020 when she was appointed a Member of the New Zealand Order of Merit. After retiring from her principal's role five years ago, she established Ann Milne Education and Ann Milne Online to share her long leadership experience in this area with schools and institutions who want to think differently about their practice.
About the Leaders' Connect online series
Leaders' Connect is an interactive, relational, online space for education leaders. These one-hour online hui occur fortnightly and the aim is to:  
Provide a safe place of connection for education leaders within NZ

Support leaders' wellbeing 

Gain fresh leadership knowledge and capacity 

Create professional connection via an online platform

Provide a space for learning and sharing innovative practices and ideas 
"The topics for these Leaders' Connects are so relevant. I have attended as many as I can since the start of the year. My school is a smaller rural school just south of Auckland, so the opportunity to discuss these types of topics with others in the education space is great, Kia pai to rā", Kris Burden, Tumuaki, Hunua School.
Leaders Connect was initiated by our team during the COVID19 lockdown in March 2020 and has facilitated 30 Leaders Connect sessions in 2020 and 2021.  The Ministry of Education has funded this initiative during this time and has just agreed to sustain this initiative through resourcing it till the end of 2022.
Videos from past events