Within every organisation, leadership occurs in all directions. Whether the leadership is up, down or across, navigating the power differential can at times be challenging.
In this Leaders' Connect we explore what it means to successfully lead up, down and across through the experience of a middle and senior leader. How might a middle leader influence the decisions of senior leaders? How might senior leaders make way for middle leaders to lead?
Join Stephen McConnachie and Carolyn Stuart as they navigate this fascinating yet familiar challenge.
Bio: Stephen McConnachie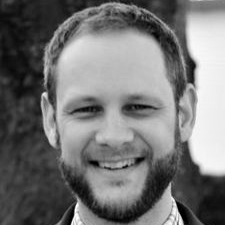 Stephen is the founder of Think e-Learning, a consultancy whose mission is to support digital change leaders in schools, tertiary organisations and businesses as they lead transformative change. He is also a member of Leadership Lab, working on several projects in the education sector to support leaders.
Stephen has leadership experience as a Director of e-Learning at a large Year 1-13 school, as an Across Schools Lead in a Kāhui Ako, and more recently as a leadership consultant supporting principals, Kāhui Ako Lead Principals, and digital leads.
Stephen is particularly passionate about supporting leaders to be effective whether they have formal leadership positions or not, and to lead their own change processes in their own contexts. He works with leaders to build their leadership capacity and to bring their people with them as they engage with complex change.
Bio: Carolyn Stuart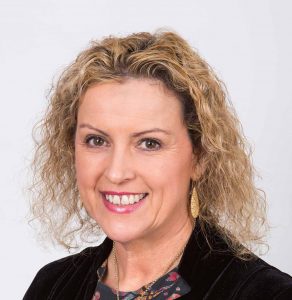 Carolyn works with leaders to successfully navigate the waters of change. She combines her significant knowledge and experience of leadership, education, and business, with her skills in design thinking to empower people and communities to become the authors of their own futures. Carolyn is the founder of Weaving Futures, a leadership growth and design thinking practice. She is well-known across the education sector for Thursday Thinking – a weekly blog post for leaders. Carolyn has been a teacher, principal and deputy chief executive of a crown-owned company. Her passion is about making schools places where learners thrive.
About the Leaders' Connect online series
Leaders' Connect is an interactive, relational, online space for education leaders. These one-hour online hui occur fortnightly and the aim is to:  
Provide a safe place of connection for education leaders within NZ

Support leaders' wellbeing 

Gain fresh leadership knowledge and capacity 

Create professional connection via an online platform

Provide a space for learning and sharing innovative practices and ideas 
"The topics for these Leaders' Connects are so relevant. I have attended as many as I can since the start of the year. My school is a smaller rural school just south of Auckland, so the opportunity to discuss these types of topics with others in the education space is great, Kia pai to rā", Kris Burden, Tumuaki, Hunua School.
Leaders Connect was initiated by our team during the COVID19 lockdown in March 2020 and has facilitated 30 Leaders Connect sessions in 2020 and 2021.  The Ministry of Education has funded this initiative during this time and has just agreed to sustain this initiative through resourcing it till the end of 2022.
Videos from past events