Leaders' Connect #33: April 7th 4-5pm
Leading with a trauma-informed lens
With the current climate and complexity school leaders are faced with – the hundreds of decisions that are constantly required to be made – the pressure to get them right and responsive to all the community has never been so high. 
In this Leaders Connect we are privileged to have Dr Emma Woodward join us and share some of her key thinking around what it means to be trauma informed as leaders. She will explore a Trauma-Informed Framework (being trauma aware, trauma sensitive and trauma responsive) and look at the implications for leaders. Two key questions will guide our conversations: 
W

hat can we do within my role and influence in this space

?

Where can we best support those we work with, while avoiding re-traumatisation?    
Emma will share some of her trauma-informed toolbox full of practical strategies and skills. We will explore how to practically utilise these in our work as we lead with trauma-informed lenses.
Bio
Speaker: Dr Emma Woodward
The Child Psychology Service & NZIWR (New Zealand Institute of Wellbeing and Resilience)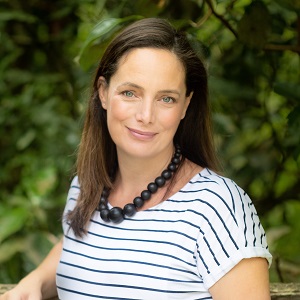 Dr. Emma Woodward is a highly experienced, qualified and passionate registered psychologist, with 25 years' experience working across multiple mental health, educational, and organisational settings in both the United Kingdom and New Zealand. Emma's focus over the past 10 years has been on engaging with schools and local government agencies through consultation, training, and facilitation to promote better well-being outcomes for students, families and the whole school community. As well as the Clinical Director for NZIWR(New Zealand Institute of Wellbeing & Resilience), Emma is the Founder and Director of Psychological Services at The Child Psychology Service which is nationwide, providing effective mental health support to children and their families. Known for her down-to-earth communication style, and as the mother of four young boys, she is often called upon by the media to share practical ways to boost resilience for young people and families.
About the Leaders' Connect online series
Leaders' Connect is an interactive, relational, online space for education leaders. These one-hour online hui occur fortnightly and the aim is to:  
Provide a safe place of connection for education leaders within NZ

Support leaders' wellbeing 

Gain fresh leadership knowledge and capacity 

Create professional connection via an online platform

Provide a space for learning and sharing innovative practices and ideas 
"The topics for these Leaders' Connects are so relevant. I have attended as many as I can since the start of the year. My school is a smaller rural school just south of Auckland, so the opportunity to discuss these types of topics with others in the education space is great, Kia pai to rā", Kris Burden, Tumuaki, Hunua School.
Leaders Connect was initiated by our team during the COVID19 lockdown in March 2020 and has facilitated 30 Leaders Connect sessions in 2020 and 2021.  The Ministry of Education has funded this initiative during this time and has just agreed to sustain this initiative through resourcing it till the end of 2022.
Videos from past events