Leaders' Connect #18: March 25th 4-5pm
Mana Whenua Engagement: Building and Sustaining Meaningful Relationships
Many school leaders recognise tremendous value and importance in building and sustaining meaningful relationships with mana whenua, but are unsure of where to begin and tentative in case they 'get-it-wrong'. In this Leaders' Connect, Te Whainoa will explore with us key ideas related to this kaupapa, and consider questions such as, "why is mana whenua engagement so vital to schools and communities?", "how do we create and sustain meaningful relationships?", and "how might school leaders' identities and beliefs shape engagement?" 
Te Whainoa Te Wiata
Te Whainoa's upbringing was such that he is well versed in Te Ao Māori and Te Reo Māori. Although there so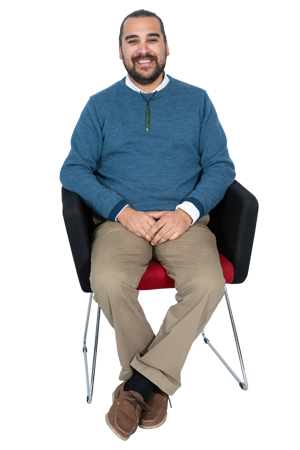 much more to learn, Te Whainoa is passionate about teaching what he knows about these concepts and ways of life to those who are interested and open to learning.
Prior to his current role at CORE Education, Te Whainoa was a student of Linguistics at the University of Auckland (UoA), graduating with a BA Honours and completing his Masters in Linguistics (awaiting mark). While at university, he mentored in Linguistics and tutored stages 1, 2 and 3 Māori linguistic papers.
Outside of UoA, Te Whainoa spent time teaching te reo Māori and tikanga privately to executives in and around the Tāmaki Makaurau area. Te Whainoa also taught at Unitec's Kura Pō and students from Boston University studying in Aotearoa.
About the Leaders' Connect online series
Leaders' Connect is an interactive, relational, online space for education leaders. These one-hour online hui occur fortnightly and the aim is to:  
Provide a safe place of connection for education leaders within NZ

Support leaders' wellbeing 

Gain fresh leadership knowledge and capacity 

Create professional connection via an online platform

Provide a space for learning and sharing innovative practices and ideas 
Leaders Connect was initiated by our team during the COVID19 lockdown in March 2020 and faciltated 15 Leaders Connect sessions in 2020.  In October 2020 the Ministry of Education agreed to sustain this initiative through resourcing it till the end of 2021.
Videos from past events
https://leadershiplab.co.nz/videos/