Join Steve Saville and Rebecca Thomas as they lead you into a world of possibility that can enable you to respond to your community's needs using the power of narrative pedagogy, humour and fun.
Listening to these voices will enable you to address leadership, learning and wellbeing in a way that is matched to your context; enabling all learners within the ecosystem to shine. 
Acknowledging the change process is both challenging and exhausting in our current climate Steve and Rebecca will inspire you to take action by looking inwards first.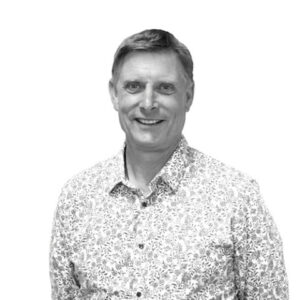 Bio: Steve Saville
Steve is a passionate educator who has significant experience across a range of educational settings. For the last two years he has been working as an Educational Consultant specialising in the area of sustainable school change and leadership.
Previously, Steve was the foundation Principal of Rolleston College in Canterbury and prior to that worked as Deputy Principal at Alfriston College, Regional Facilitator for the Te Kotahitanga Project, and English Curriculum advisor for the Auckland region during the original implementation of NCEA.
Along this journey, Steve gained extensive knowledge and experience in leading and developing authentic, skill-based learning contexts that empower learners and teachers. Additionally, he has also researched the role of creativity in the learning experience and has worked extensively in relationship-based learning programmes where all learners can thrive.
Last year, Steve started the 'engaging learning voices' initiative, designed to help educators respond to change with a smile; using humour and the power of narrative pedagogy. Steve also published two books this year, ''Which Voice?'' and, "Whimsical Dictionary for Educators''.
Finally, Steve admits to being an obsessive doodler who still reads comics, listens to too much loud music, and follows a football team who seem unable to ever win anything.
Bio: Rebecca Thomas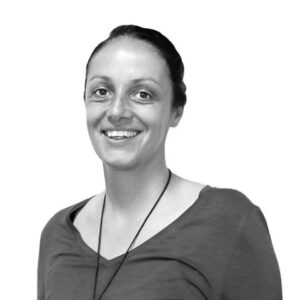 Rebecca has worked passionately in education for the past 25 years in primary to intermediate settings and in a variety of leadership roles. 
Most recently, she has focussed her energies in the recovery and wellbeing space for leaders, students and teachers; determined to help build an education system we are proud of, by lifting limits on learning and transforming learning capacity. 
At the end of last year, Rebecca started the 'engaging learning voices' innovation alongside her colleague Steve Saville. This movement was in response to the disruption and spurred on by Sir Ken Robinson's last message on The Call to Unite.
This year she has published two books with Steve, "Which Voice?" and ''Whimsical Dictionary for Educators". Engaging Learning Voices aims to amplify the voice of the teaching community and spread some joy in the process of change.
Over her career she has enjoyed walking alongside inspirational leaders like Dame Alison Peacock and Russell Bishop. Rebecca also works as an educational consultant with Cognition Education.
About the Leaders' Connect online series
Leaders' Connect is an interactive, relational, online space for education leaders. These one-hour online hui occur fortnightly and the aim is to:  
Provide a safe place of connection for education leaders within NZ

Support leaders' wellbeing 

Gain fresh leadership knowledge and capacity 

Create professional connection via an online platform

Provide a space for learning and sharing innovative practices and ideas 
"The topics for these Leaders' Connects are so relevant. I have attended as many as I can since the start of the year. My school is a smaller rural school just south of Auckland, so the opportunity to discuss these types of topics with others in the education space is great, Kia pai to rā", Kris Burden, Tumuaki, Hunua School.
Leaders Connect was initiated by our team during the COVID19 lockdown in March 2020 and has facilitated 30 Leaders Connect sessions in 2020 and 2021.  The Ministry of Education has funded this initiative during this time and has just agreed to sustain this initiative through resourcing it till the end of 2022.
Videos from past events