Leaders' Connect #21: May 27th 4-5pm
Leading Well – Caring for ourselves and others – 'Te Whare Mauri Ora'
One year on from lockdown, we continue to navigate the challenges that emerged and continue to emerge. It is essential that we as leaders are leading well – able to manage the balance between looking after ourselves and the communities we lead. In this Leaders' Connect, we are privileged to have a Wiremu Gray join us to provoke our thinking, share a model he developed – Te Whare Mauri Ora, and explore how this lens can support both us and communities we lead.
Wiremu Gray – Mana Facilitation, Leadership Lab
Wiremu Gray (Ngāi Tahu, Ngāti Porou, Ngāti Kahungunu) is the proud father of two teenage boys, and has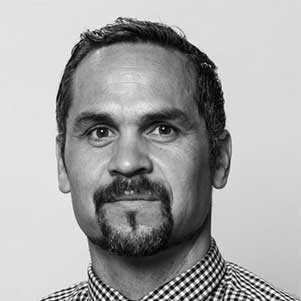 been happily married for 23 years. Wiremu is the Director of Mana Facilitation (providing cultural advice, supervision and support). He is a cultural supervisor to NZAC members and others in the field and also has a private counselling practice.
Wiremu developed a bi-cultural and positive psychology model which is a collaboration of the lived experience and indigenous voice called 'Te Whare Mauri Ora'. He has presented this model at PENZ (Positive Education NZ Conference in 2018 and 2019). It has also been presented to many schools in Christchurch and recently has been published in June 2019 in a NZAC (NZ Association of Counselling) newsletter. 
Currently Wiremu is the Lead Counsellor at St Bede's College, having started in term four 2019. He is also supporting the wellbeing initiatives for the College. Wiremu has assisted John Quinn (Wellbeing Coordinator) from Christ's College in the past with developing a whole school approach to wellbeing, working with both staff and students on many initiatives.
About the Leaders' Connect online series
Leaders' Connect is an interactive, relational, online space for education leaders. These one-hour online hui occur fortnightly and the aim is to:  
Provide a safe place of connection for education leaders within NZ

Support leaders' wellbeing 

Gain fresh leadership knowledge and capacity 

Create professional connection via an online platform

Provide a space for learning and sharing innovative practices and ideas 
Leaders Connect was initiated by our team during the COVID19 lockdown in March 2020 and faciltated 15 Leaders Connect sessions in 2020.  In October 2020 the Ministry of Education agreed to sustain this initiative through resourcing it till the end of 2021.
Videos from past events
https://leadershiplab.co.nz/videos/