Matariki is an important time for reflecting on the past, celebrating the present and preparing for the future. This is a time when the art of futures thinking is critical. While we can't predict the future we can anticipate some of the possibilities, become more futures ready, and less fragile to change.
Join us for our next Leaders' Connect when Dr Cheryl Doig, futurist at Think Beyond, will provide a short introduction into foresight, stretch your thinking and suggest ways to grow your 'futures muscles.' Cheryl will introduce you to a futures tool that you can immediately use in your leadership and provide time to try the tool for yourself.
Bio: Cheryl Doig
Dr Cheryl Doig is a leadership futurist, weaver and connector. Cheryl has a passion for growing futures literacy and strategic foresight through her company, Think Beyond.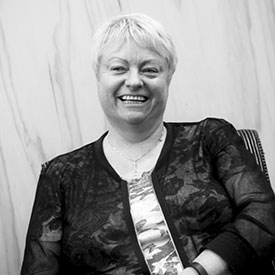 Cheryl has over 30 year's leadership and governance experience in education, business and health – as a board member, board chair and Ministry of Education appointed trustee. She is founding trustee of Ako Ōtautahi Learning City Christchurch, a trust focused on growing a local learning ecosystem with a focus on equity, access and innovation.
Previously Cheryl was an award winning school principal and in 2017 was also a finalist in the NZ Westpac Women of Influence Awards, in the Innovation and Science category. She is an Adjunct Senior Fellow at the University of Canterbury, a professional member of the Association for Professional Futurists, the founder of the Ōtautahi Futures Collective and often referred to as the 'futures aunty'.
For more information visit www.thinkbeyond.co.nz
About the Leaders' Connect online series
Leaders' Connect is an interactive, relational, online space for education leaders. These one-hour online hui occur fortnightly and the aim is to:  
Provide a safe place of connection for education leaders within NZ

Support leaders' wellbeing 

Gain fresh leadership knowledge and capacity 

Create professional connection via an online platform

Provide a space for learning and sharing innovative practices and ideas 
"The topics for these Leaders' Connects are so relevant. I have attended as many as I can since the start of the year. My school is a smaller rural school just south of Auckland, so the opportunity to discuss these types of topics with others in the education space is great, Kia pai to rā", Kris Burden, Tumuaki, Hunua School.
Leaders Connect was initiated by our team during the COVID19 lockdown in March 2020 and has facilitated 30 Leaders Connect sessions in 2020 and 2021.  The Ministry of Education has funded this initiative during this time and has just agreed to sustain this initiative through resourcing it till the end of 2022.
Videos from past events