From time to time all leaders find themselves faced with situations in which the way forward is not clear. As leaders we often feel under pressure to always have the answer but this is neither realistic nor honest. So as a leader what do you do when you don't know what to do?
Join us at our next Leaders' Connect when Vaughan Couillault, principal of Papatoetoe High School and current president of SPANZ, will lead us in a conversation about some of the things you can do when, as a leader, you don't know what to do. 
Bio: Vaughan Couillault
Vaughan is currently the principal at Papatoetoe High School, and the president of the Secondary Principals'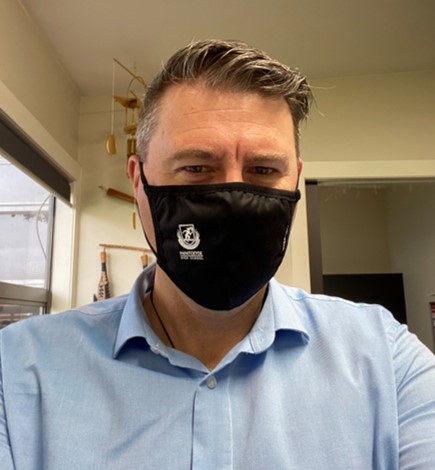 Association of New Zealand.  He started his career as a teacher of commerce and moved through the ranks as a dean, head of department, deputy principal and associate principal before his first principalship commenced in 2012.  In that time, he has served in a range of communities and across several schools, eventually returning to the school he both attended as a child and began his teaching career at, Papatoetoe High School.  Vaughan holds a BCom, PGDipSM and a MEdL.
In recent years, Vaughan has experienced a high level of public exposure due to both his SPANZ role and as the principal of a school that was unfortunate enough to be thrust into the public spotlight in early 2021, due to the COVID-19 situation experienced in their community.  The level of scrutiny that the team at Papatoetoe High School has experienced has helped forge a strong senior leadership team and provided valuable learning that Vaughan is always willing to share.
In addition to school life, Vaughan is married with two teenage children and is actively engaged in supporting the community through coaching and officiating athletics and football, mostly in support of the interests of his children.
About the Leaders' Connect online series
Leaders' Connect is an interactive, relational, online space for education leaders. These one-hour online hui occur fortnightly and the aim is to:  
Provide a safe place of connection for education leaders within NZ

Support leaders' wellbeing 

Gain fresh leadership knowledge and capacity 

Create professional connection via an online platform

Provide a space for learning and sharing innovative practices and ideas 
"The topics for these Leaders' Connects are so relevant. I have attended as many as I can since the start of the year. My school is a smaller rural school just south of Auckland, so the opportunity to discuss these types of topics with others in the education space is great, Kia pai to rā", Kris Burden, Tumuaki, Hunua School.
Leaders Connect was initiated by our team during the COVID19 lockdown in March 2020 and has facilitated 30 Leaders Connect sessions in 2020 and 2021.  The Ministry of Education has funded this initiative during this time and has just agreed to sustain this initiative through resourcing it till the end of 2022.
Videos from past events