Earlier this month I had the opportunity to attend a noho with the wider Leadership Lab whānau, having recently joined the team as the Impact Lead. This was the first time that I was meeting the majority of the team members and although meeting new people is something that typically excites me, I found myself feeling very nervous. I wasn't sure what I needed to know and who I needed to be in this new space and in my new role.
When I arrived at the venue for our noho, I was greeted with wide smiles and big hugs before I even made my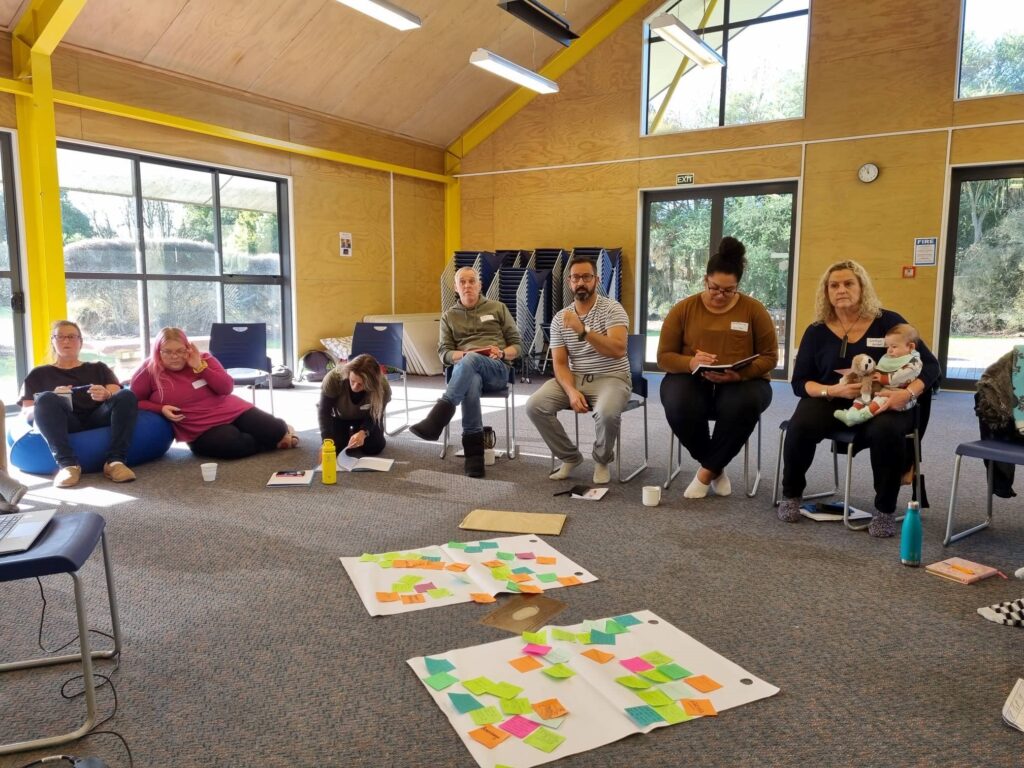 way inside. While I initially thought this was the friendly nature of the team, I soon realised that this was just one way in which the team lives the values that are central to everything that they do, in this case, I was experiencing their manaaki.
After spending the first few hours getting to know the Leadership Lab whānau over kai, we sat down to connect more formally, taking turns to introduce ourselves and share our connections to Leadership Lab and with each other. As we progressed further into the evening I was waiting for the not so subtle checking of the watches, restlessness and interruptions that I have often experienced when people decide it's time to move on to the 'real work'. However, to my surprise, those never came. Instead, this space was held and everyone had the same opportunity to share and be acknowledged. This approach was maintained across the entire noho, where instead of prematurely capping conversations, the leadership group was nimble and continued to create space for these important connections to be developed and nurtured.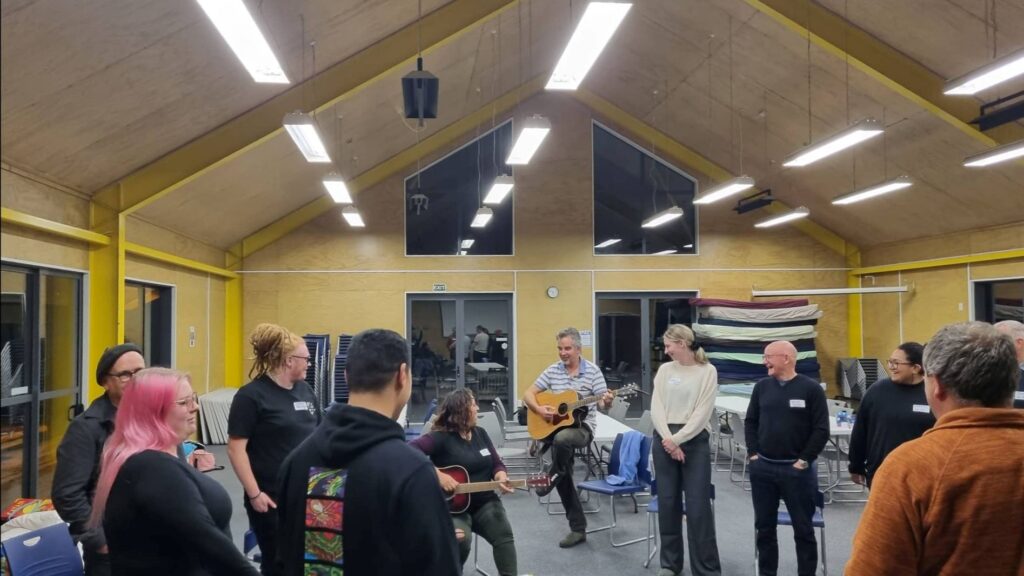 This was not only incorporation of tikanga within the noho, but another example of Leadership Lab living true to their values. The importance of whanaungatanga was consistently referenced throughout our time together, and reinforced by actions aligning with this message. The emphasis on connecting with people before connecting to the mahi was refreshing and instrumental in developing a sense of belonging for me, as a new member of the group.
Something else that stood out to me during the noho was that all opportunities to contribute, make decisions or lead, were shared amongst the group. The agenda and approach to our time together didn't privilege the voices of few, but rather encouraged everyone to step into their strengths and share their thoughts and skills with the group. We moved through discussions together, taking time to ensure everyone was on board and that everyone felt heard. I've since learnt through my own experiences that this is central to the Leadership Lab approach, as no person is considered more or less important based on age, experience or role. When writing what this looked and felt like, I originally wrote the words 'no hierarchy', but upon further reflection I realised that this is more than just the absence of something. Rather, it is the strong presence and commitment to equity, one of the ways that the Leadership Lab whānau enact their value of mana ōrite within the team.
As our time together drew to a close, we reflected on what we had learnt, what we felt and what we were going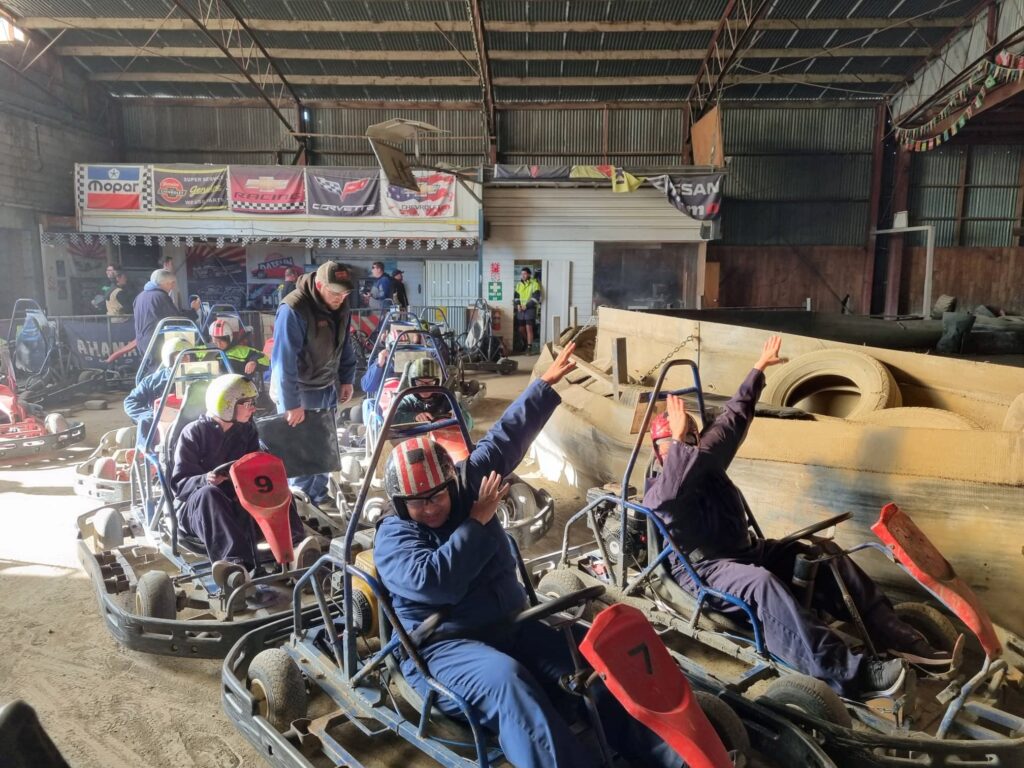 to take away with us. My biggest takeaway was what inspired this reflection piece, how values inform everything that Leadership Lab does. Values are just words unless they are intentionally embedded, felt and lived by all members of the team in all of the mahi that they do. I also reflected on the feelings of nervousness that I felt before the noho. These nerves and feelings of uncertainty about who I needed to be had disappeared, replaced by a strong sense of belonging. I now understand that I am part of a team that values me for who I am, the strengths that I bring, and my commitment to living the values that are important to them. I am excited for what my future with Leadership Lab holds!
Ngā mihi nui
Libby Davenport – Leadership Lab Impact Lead. 
Note: Thanks to Sport NZ's Graduate Programme for allowing Libby to work with us for 4 months in 2022.